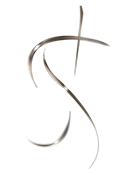 People
1
Video
The area - Hotel Bonifacio Santateresa Hotel in Corsica of the south
Corsica is an unspoiled Mediterranean island. Its sites and natural reserves, including Bonifacio, have been designated World Heritage sites by Unesco.
Bonifacio, a medieval stronghold over a thousand years old and perched on a natural hillside overlooking the Mouths of Bonifacio, stretches over 70 km of coastline with stunning beaches:
Calalonga and Sperone, fine sandy beaches.Piantarella, the ideal place to go windsurfing and kitesurfing, with turquoise waters facing the Lavezzi and Cavallo islands. An archaeological site dating from Roman times, within walking distance.Sant'Amanza, a gulf with many creeks, which is famous as a great place to go windsurfing.Maora, and more.
Fazio, a beach where you can find the famous Glenans sailing school.Paragan, a beach at the foot of the Ermitage de la Trinité church. La Tonnara.
If you love nature and discovering new flora and fauna, you'll love the Corsican scrubland and the beautiful scents given off by the native plants covering the limestone plateau of Bonifacio. In spring in particular, you'll love the Star of Bethlehem flowers dotted around the hotel, locally referred to as 'Les dames de onze heures'.

You can explore the coast, the mountains and other surrounding areas of Bonifacio by car.
After the town of Porto-Vecchio, the city of salt, you will find Ospedale, a beautiful forest of Lariccio pines.Zonza and Levie, typical small mountain villages. The Bavella Needles, not far from Solenzara, a beautiful site well worth a visit.Lovely walking trails and stunning waterfalls.
On the West coast, after Roccapina, are the towns of Sartène and Propriano. Campomoro and its Genoese tower.A few kilometres away is Filitosa, one of Corsica's most famous prehistoric sites.
You can travel to Italy in under an hour and explore Sardinia by taking the ferry (ferries run by Mobylines and Saremar).
The reception team will be pleased to tell you about the different options and sites of interest and provide you with information on how best to travel around.