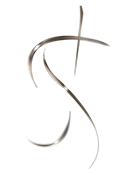 People
1
Video
The town of Bonifacio offers many activities for water sports fans: boating, windsurfing, jet ski, kitesurfing, canoeing/kayaking, scuba diving equipment for hire, etc.
Sperone golf course, an 18-hole course, offers a panoramic view of the Lavezzi and Cavallo islands and is a must for all golf lovers. This golf course is renowned as being one of the most beautiful in Europe.
If you go on a boat trip from the port you will discover the upper part of the town of Bonifacio, perched on a limestone cliff, as well as sea caves, the beach of Paragan, the Lavezzi islands (which you can visit for a few hours, or a full day) and the Cavallo islands. You can explore the surrounding areas by bike, quad bike or on horseback.